Hanna – Veterinary Technician 
Hanna has several years of vet tech experience and completed an internship at the Caldwell Zoo prior to beginning her work at Copeland Road Animal Hospital in June of 2021. Hanna graduated from Tarleton State University in December of 2020 and is pursuing veterinary school to work with exotic animals. She has two dogs, Daisy and Bandit, and two cats, Indy and Brick. When not working, Hanna likes to read and play with her pups.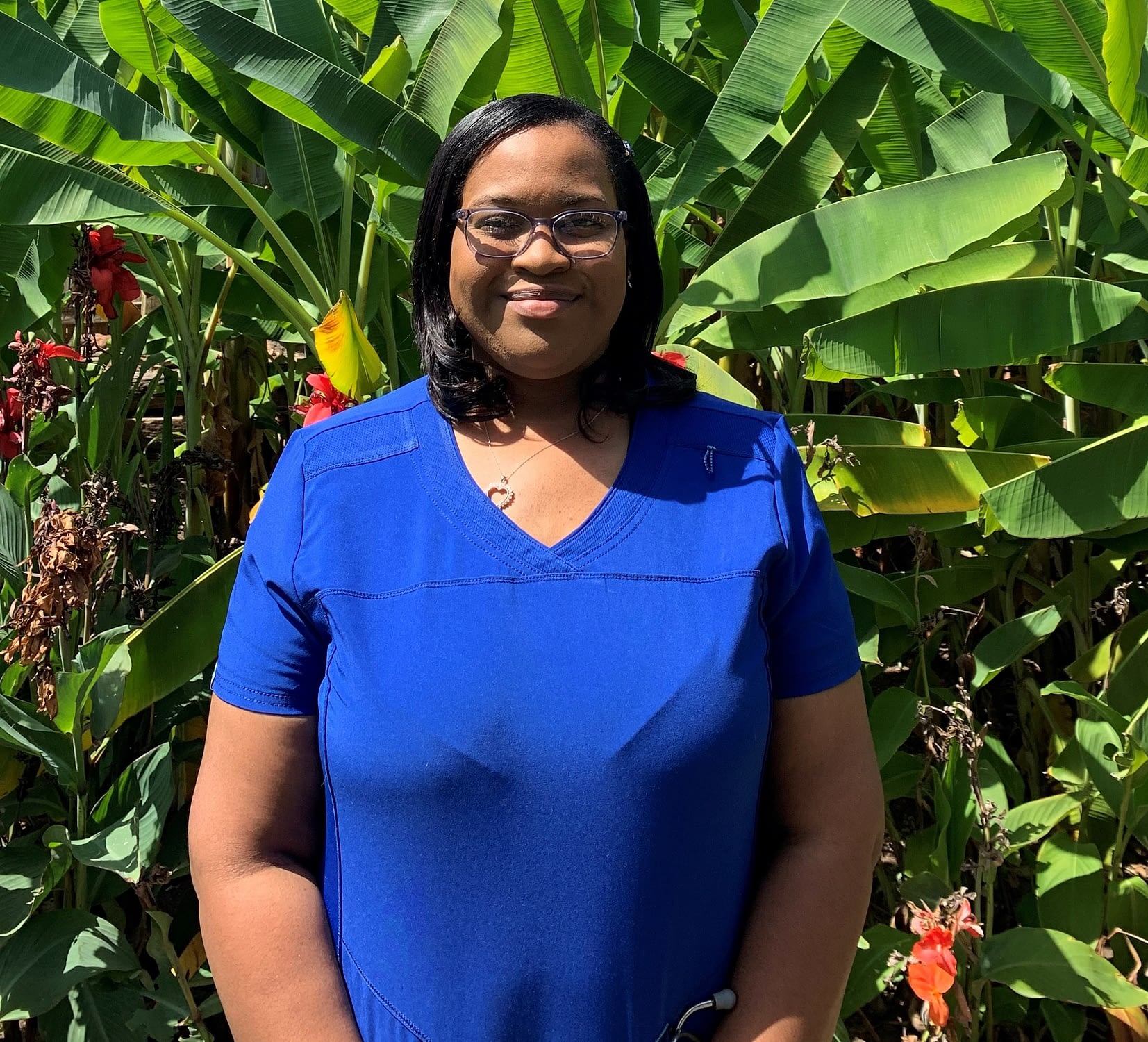 Angela – Veterinary Technician 
Angela was born and raised right here in Tyler. She attended veterinary technician school in Houston, TX in 2011 and has worked in clinics in Houston and East Texas. She has 4 dogs, three of which are rescues. Her pack consists of her ten-year-old Pitbull named Pamper, a four-year-old Rottweiler named Nose, a two-year-old Pitbull named Gurl, and a twelve-week-old Pitbull puppy named Mello. She also has a teenage son named Jayden. In her free time, Angela enjoys watching reality tv shows and relaxing with her animals. Her favorite thing about working here at Copeland Road is her coworkers and her patients. Angela loves to brighten the day of anyone around her and we're very happy that she's a part of our team!
Kathie – Customer Service Representative
Kathie came to Copeland Road Animal Hospital in September of 2021. Kathie has previous experience working reception for veterinary clinics in the Tyler area and we are excited to have her on our team. During her free time, she enjoys watching college football and reading. Kathie plans to become more experienced in the veterinary world and hopes to start studying to become a vet technician. Her favorite part about Copeland Road is the bond she's formed with her coworkers here. She lives with her 13-year-old German Shepard named Darby, her two-year-old Chocolate Lab, Gina, and her 4 year old Maltese mix, Murphy.
Amyy started with Copeland Road Animal Hospital in May of 2021. Her start at Copeland Road only fueled her love of animals and she's currently studying to becoming a veterinary technician. She has a 6-year-old daughter named Ila Jones, and her dogs, Toretto, a heeler mix, and Sophie, her pug. Amyy is energetic, enthusiastic, and loves to spend her free time with her loved ones, dancing and singing to any type of music. If she's not working, she's usually taking her dogs to the park or hanging out with her daughter. She cares deeply about her job and loves to spend time taking care of our furry clients.
Mallory – Kennel Technician
Mallory started working with Copeland Road in March of 2022. She was raised in west Texas then later moved to East Texas for college. If she is not working, she enjoys playing with her pets and part-taking in any kind of art. While here at Copeland Road Mallory hopes to gain more experience with animals and in the veterinary field , she also hopes to share her love with every pet that comes in to visit. Her favorite part about Copeland Road is her coworkers and her amazing manager. Mallory lives with her 9-year-old Cairn Terrier Abby and her 3-year-old cat Jo whom she loves very much.
Erin has several years of handling experience at various pet care boarding, daycare, play-care, grooming and training facilities all over Texas. She began her work with Copeland Road Animal Hospital in November of 2021 after moving back to her hometown of Tyler. So far, Erin is enjoying meeting all the pets, playing with the dogs, and cuddling the cats. In her spare time, she loves to help homeless pets and injured wildlife as well as exploring, recycling, upcycling, and gardening. She is the proud pet parent of Sr. Det. McGruff. Erin is excited to help provide enrichment for the animals we care for and is excited to grow with our CRAH family.
Jacob – Kennel Technician
Jacob has been with Copeland Road Animal Hospital since December of 2018. He is a sophomore at Tyler Junior College, majoring in Biology on the  Pre-Vet transfer pathway to A&M. At TJC, Jacob is also a member of the presidential honors society, student advisor to the Green Committee, Vice President of the Alpha Omicron Chapter of Phi Theta Kappa, and works on campus as a lab assistant and a volunteer in the student resource center.  Jacob's goal is to one day specialize in exotic animal medicine. He has 2 Chihuahuas and 2 cats.